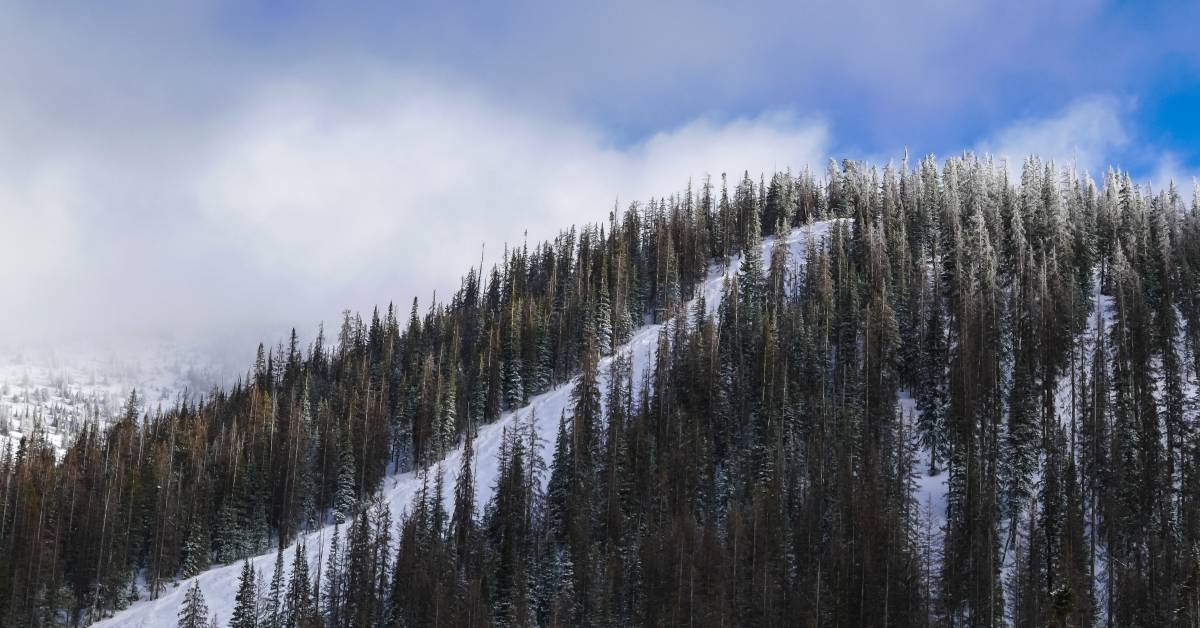 For many people who live in snowy or colder climates, skiing is a popular wintertime sport. But before skiing became primarily a recreational activity and competitive sport, skiing had a long history as a form of transportation or military tactic in many Scandiavian countries.
Today, we're going to talk about the Nordic origins of skiing. If you're looking for Scandinavian gifts for your family and friends, make sure you shop our selection at Scandinavian Shoppe!
The History of Nordic Skiing
While we can trace the history of skiing back to early Scandinavian traditions, there are even earlier findings of skis from Russia and China that date back as far as 6000 BCE. Different archaeological findings and wall paintings point to their use of skis.
But the word "ski" comes from the Old Norse word skíð which means "stick of wood" or "cleft wood." Norse mythology also describes different gods and goddesses who used skis to help them hunt and travel. The saga of king Sverre of Norway from the 12th century also contains a report that he sent 1,200 troops out on skis to patrol an area near Oslo. In more recent history, the Scandinavian military used both ski warfare and ski exercises as part of their operations.
While skiing has a long history of aiding rulers and soldiers, it also remained a common form of transportation for Scandinavians during the snowier months.
But, as we mentioned earlier, skiing — and cross-country skiing — is more widely considered a recreational activity and sport. In 1809, Olaf Rye, a Norwegian-Danish military officer, became the first known ski jumper. From there, the first public skiing competition was held in Norway on March 19, 1843 and races and sporting events around cross-country skiing were created.
Expanding Beyond Scandinavia
Skiing as a form of transportation also trickled over to western countries. Norwegian immigrants brought this skiing tradition — then called "Norwegian snowshoes" — with them to America. One immigrant, known as Snowshoe Thompson, even used his skis to transport mail between California and Nevada in 1856. In places like Minnesota and Wisconsin, ski races, events, and ski clubs popped up and remain popular today during the winter months.
As more Scandinavians moved around the world, we also see skiing expand to other areas. Fridtjof Nansen, a Norwegian explorer, and his team used skis to cross the Greenland icecap in 1888. Noreweigan workers also introduced skiing to South America in 1890 through the Buenos Aires - Valparaiso railway line. Then in 1902, the Japanese were given ski equipment by the Norwegian consul following the death of Japanese soldiers during a snowstorm.
Tomte and Skis
Speaking of wintertime traditions, the winter solstice is an important time for Scandinavian cultures — one that includes a mythical creature from Nordic folklore that is called a tomte or nisse and is associated with the winter solstice and Christmas season. This creature is most often described as wearing a red knit cap with a long white beard and an appearance similar to that of a garden gnome. The tomte was said to safeguard the family, home, and their surrounding land.
The winter tradition involves leaving the tomte a bowl of porridge on Christmas Eve as acknowledgement and to keep them happy. Then, in the 1800s, the jultomte emerged as a tomte who brought Christmas gifts to the family's home at Christmas. While the jultomte might sound similar to the western traditions of Santa, he used the front door and lived in a nearby forest.
When you're searching for Scandinavian gifts, it's not uncommon to see a tomte or jultomte wearing skis. This image pays tribute to this Scandinavian form of transportation. It would make sense that a tomte would have to wear skis to easily deliver presents during the winter.
Shop Our Scandinavian Gifts
At the Scandinavian Shoppe, we offer a wide range of Scandinavian gifts, including posters, dishcloths, ornaments, and decor that pay tribute to different Scandinavian traditions.
Now that you better understand how skiing — and the tomte — fit into history, you can better appreciate how most of our skiing-themed Scandinavian gifts incorporate tomtes on skis. Choose from our Tomte Santa with skis and poles or set of Tomte-Santas skier ornaments. If you don't need any more tomte figures in your home, you can still celebrate this Nordic tradition with a Swedish dishcloth with a skiing Tomte.
Learn more about other Scandinavian folklore and history on our blog: