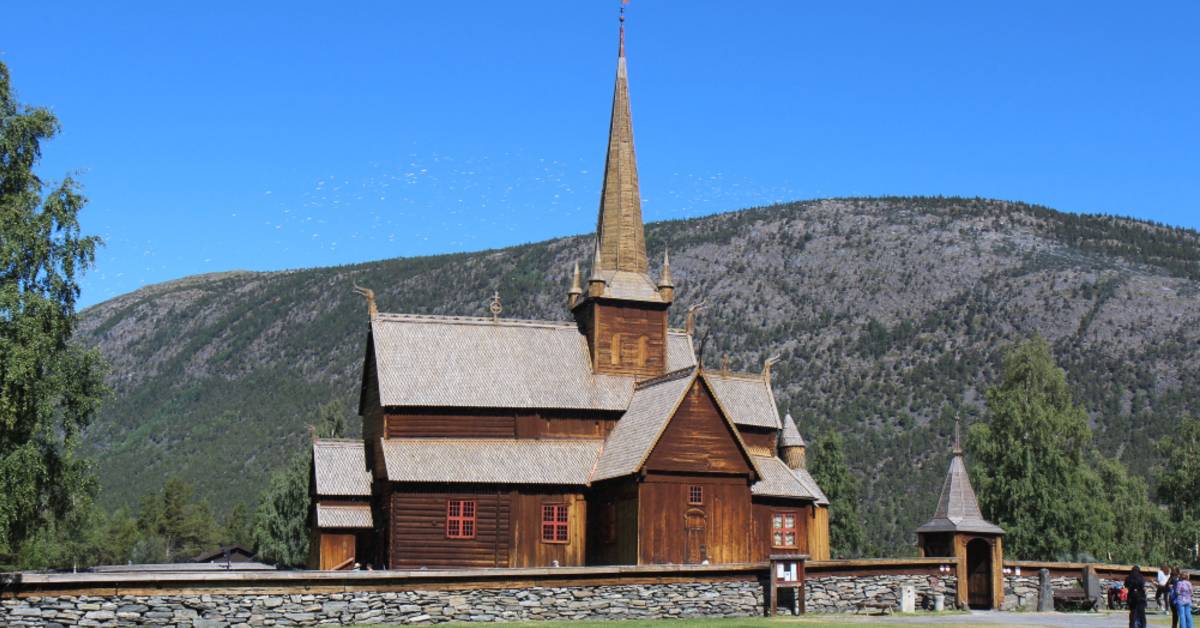 A common stereotype that comes with Scandinavia is a countryside with a wooden church. But why is Scandinavia filled with wooden churches?
Learn more about the history of the wooden church and how they play into Scandinavian culture in this blog post.
If you're looking for authentic Scandinavian gifts, make sure you shop our selection at Scandinavian Shoppe. You can find something to help celebrate your own Scandianvian heritage or help someone special in your life celebrate theirs.
What Are Stave Churches?
You know those Scandinavian wooden churches? They're called stave churches. In fact, these stave churches give us a lot of information about the medieval wooden architecture throughout Europe.
These stave churches were built during the Middle Ages — most of the surviving stave churches can be dated back to between 1150 and 1350 CE — and were mostly constructed throughout Norway.
The name "stave church" comes from the structure of the churches: the post and lintel system. This system uses strong horizontal timber framing that is held up with strong vertical elements. These wooden posts are called "staves." The final construction created a large, open space inside place which is what makes this building type a great choice for churches.
In Norway alone, more than 1,000 of these stave churches were built, but the exact number remains unknown. It's ironic to think that at the time these wooden stave churches were being built in Norway, other cathedrals made out of stone were being erected throughout Europe.
These stave churches were also known for the way they mixed Christian iconography with different pagan designs, like animals and dragons. This created a distinctive look unique to Norway and has been a great insight into the ways Christianity and Viking traditions were integrated together in Norway and Norwegian churches.
Famous Stave Churches
Since these churches were made out of wood, only a few handfuls of them still remain.
Borgund Stave Church
The Borgund stave church is perhaps the most well-preserved stave church that dates back to 1180 CE. This church contains several runic carvings inside, along with figures of dragons, that give us further insight into the Viking era.
Heddal Stave Church
This is the largest of the original stave churches that still survives today. This church was built around 1250 CE but still remains in use today. This has made the church a time capsule for different historical eras, showing the changes in culture and decor over the centuries. In both the 19th century and the 1950s, this church was restored to keep it maintained.
Hopperstad Stave Church
This stave church dates back as far as 1034 CE, making it one of the oldest preserved stave churches in Norway. While the origin of this church still remains unknown, it contains intricate carved dragons and intertwined vines throughout the inside.
Shop Scandinavian Gifts from Our Scandinavian Shoppe
When it comes to Scandinavian gifts and culture, our Scandinavian Shoppe is here to provide you with Scandinavian gifts that will help remind you of your heritage. Whether you're shopping for a Scandinavian friend or family member, or looking for a gift that comes with a piece of history, look no further than our shop!