Aunt Harriets Almond Cake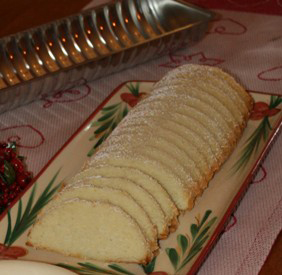 My Aunt Harriet, like my Grandmother, is a great cook and she had four kids to cook for... With that many taste buds to tweak, she used a few different spices to mix up the recipe and ensure that hers was a surprise in more ways than one! Enjoy!
Ingredients:
1 1/4 Cups Sugar
1 Egg - 1/8 Teaspoon Cinnamon
1 1/2 Teaspoons Pure Almond Extract
2/3 Cups Milk
1 1/4 Cups Flour
1/2 Teaspoons Baking Powder
1 Stick Melted Butter
Directions:
Spray almond cake pan with Pam or other cooking spray.
Beat sugar, egg, almond extract, cinnamon and milk in bowl.
Add flour and baking powder, mix well.
Add melted margarine or butter, mix well.
Bake at 350 for 40-50 minutes.
Edges must be golden brown.
Cool in pan before removing.
Cake will break if removed too soon.
Sprinkle with confectionry sugar.