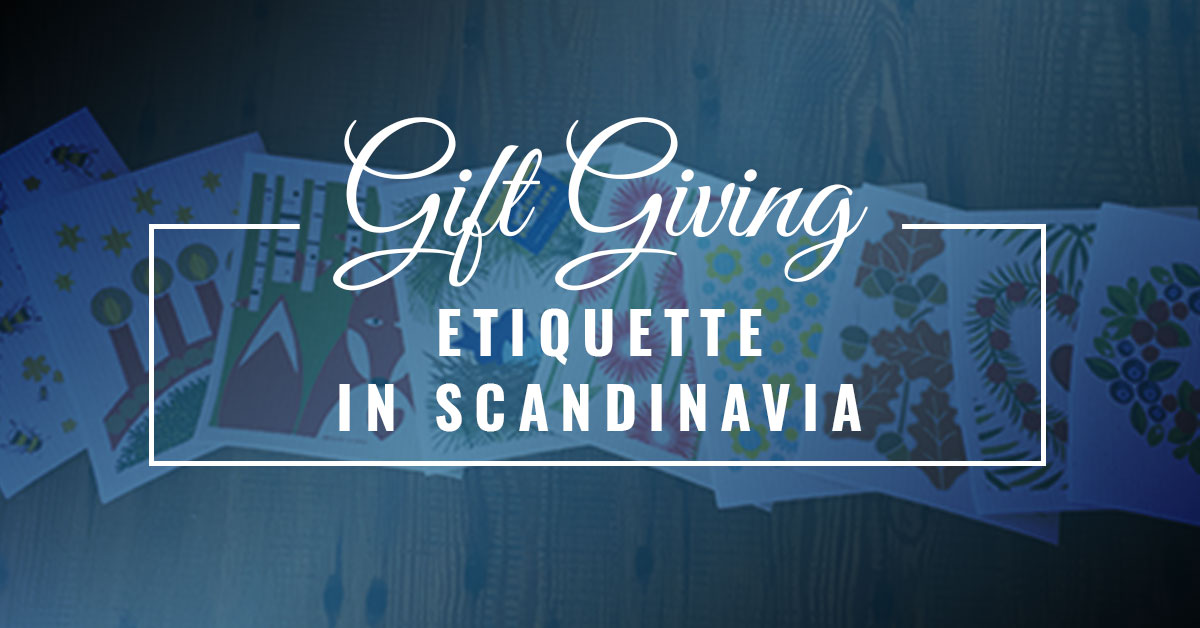 In some of our past blogs, we've gone over traditions and folklore in Scandinavian culture. If you'd like to read those, then check out Traditions To Know In Scandinavian Culture and Link Your Love Of Scandinavian Folklore With Gifts. Both of these blogs will enlighten you to Scandinavian culture. Due to the upcoming holidays, we're going to go over Scandinavian gift giving. Whether you have friends, family members, or co-workers you're planning to gift presents to, these Scandinavian gift giving tips will help you further understand hospitality and kindness in the Scandinavian countries. Keep in mind that we have a variety of Scandinavian gifts that you can purchase for your loved ones for Christmas or just to show that you care about someone.
Three Rules To Follow For Gift Giving In Scandinavia
As with many different cultures, there are rules to follow for gift giving in Scandinavia. Whether you're abroad for a business trip or you have friends who are from Scandinavia who you'd like to feel more at home, these tips for etiquette will help you further understand how to present someone from a different country with a gift. It's important that when you're overseas or you're interacting with someone in a different culture that you're respectful to their traditions and with these tips you will be.
Personal Gift Giving
When you're invited in a home of someone from Scandinavia, you'll want to bring something with you. Customarily, you'll want to gift them with liquor, wine, cake, flowers, or chocolate. This will show that you're appreciative to be invited into his or her home. A fact you may not know is that Scandinavia is very child-friendly, so if you're going to a home with children, then make sure to bring small gifts such as toys or candies.
Business Gift Giving
If you're doing a business deal in Scandinavia, then you'll want to know that usually exchanging gifts is something business associates seldomly do in this part of the country. Even on holidays, it's not expected to give gifts. If you haven't received a gift first from your business associate in Scandinavia, then you aren't expected to bring a gift in return. However, when you close a deal, then you can present your business associate with a gift, but it should be practical such as a book about your country or a nice fountain pen.
Special Occasion
When it comes to special occasions, you'll want to gift your friend, family member, or business associate with something special. Obviously, hostess gifts are a must if you're going to someone's house for a meal or just to spend time together. Birthdays are also a time to give presents. Children who are celebrating another year will actually get breakfast in bed by their whole family and then they will sing Happy Birthday to them. For graduation, Sweden will acknowledge this as a big celebrate as well. These are just some of the situations to gift a present.
Don't forget to check out what's new in our store to ensure that you find the right gifts for your loved ones. We strive to offer everything you could need to celebrate in the Scandinavian manner.