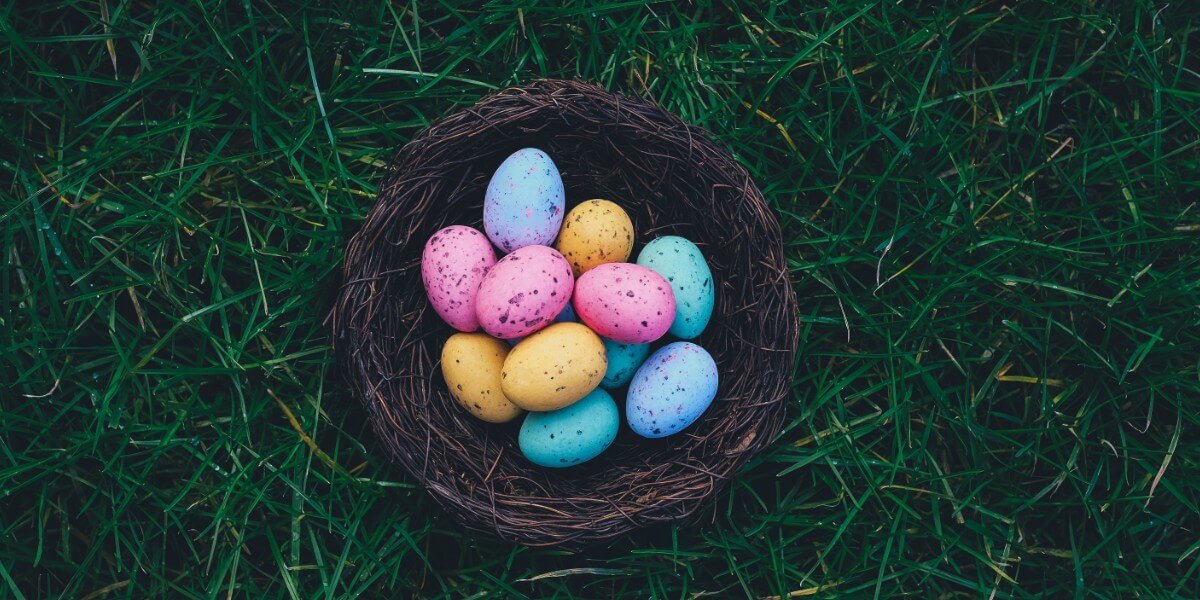 Easter is a holiday that is set during a wonderful time of year. With spring in the air and the promise of warm summer days ahead, celebrating this holiday of life is a true joy. In Scandinavian countries, Easter is welcomed with open arms. The promise of spring and warmer weather chasing away the darkness of winter inspires beautiful decorations, time spent with family and friends, and, of course, delicious spring-inspired foods.
If you are getting ready for the Easter season, make sure you check out these decorating tips, inspired by the beauty of Scandinavian traditions.
#1: Start With Fresh Flowers
One of the best ways to capture spring is by utilizing fresh flowers in your decor. If you were to visit a home in a Scandinavian country during the Easter season, you would undoubtedly notice the beautiful use of fresh flowers in their home.
Flowers are the perfect Easter touch. Focus on flowers that bloom in the spring in your local area. From tulips to lilies, there are countless options for designing beautiful floral arrangements. Light pinks, bright whites, and rich yellows are excellent choices for this time of year. You can place arrangements all throughout your home. From your table's centerpiece to your guest bathroom, scatter the natural beauty of flowers across your living space.
#2: Make Your Table A Place Of Joy
One of the biggest focal points of Easter decor should be your table. This is where family and friends will gather around to share meals and time with one another. Focus on creating a joyful table setting.
Pick out a beautiful and bright table cloth to set the tone or opt for a subtle earthen colored tablecloth to allow your decorations to stand out the most. Add small pieces of decor to the table and make sure each place setting reflects the spring season.
#3: Don't Forget The Candles
In almost any Scandinavian home, you will find candles scattered throughout every corner. With their dark winters, it is no wonder that they turn to the warmth and light of candles. As you decorate for Easter and welcome the return of spring, don't forget to implement an array of candles.
This decorative candle holder by Aarikka was hand painted and made in Finland. Adding a beautiful piece, such as this, to your home will help tie all your Easter decor together with a truly Scandinavian touch.
#4: Add A Whimsical Finish With Scandinavian Decor
Finally, as you place fresh flowers and candles throughout your home and as you focus on creating a table that welcomes your guests, don't forget to add in some whimsical Scandinavian decorations. Our collection of spring and Easter Scandinavian decor is the perfect place to start.
Here you will find Jano Rabbits in an array of colors as well as darling angels and colorful chicks. Young and old alike will delight in these delightful decorations. Utilize them in your dining decor as well as throughout your home for an added touch of whimsy and joy.
Easter is a beautiful holiday centered on the celebration of life and the welcoming of spring. Shop for unique and colorful Scandinavian decor and bring the joy of this season into your home.
Celebrate The Season Of Life