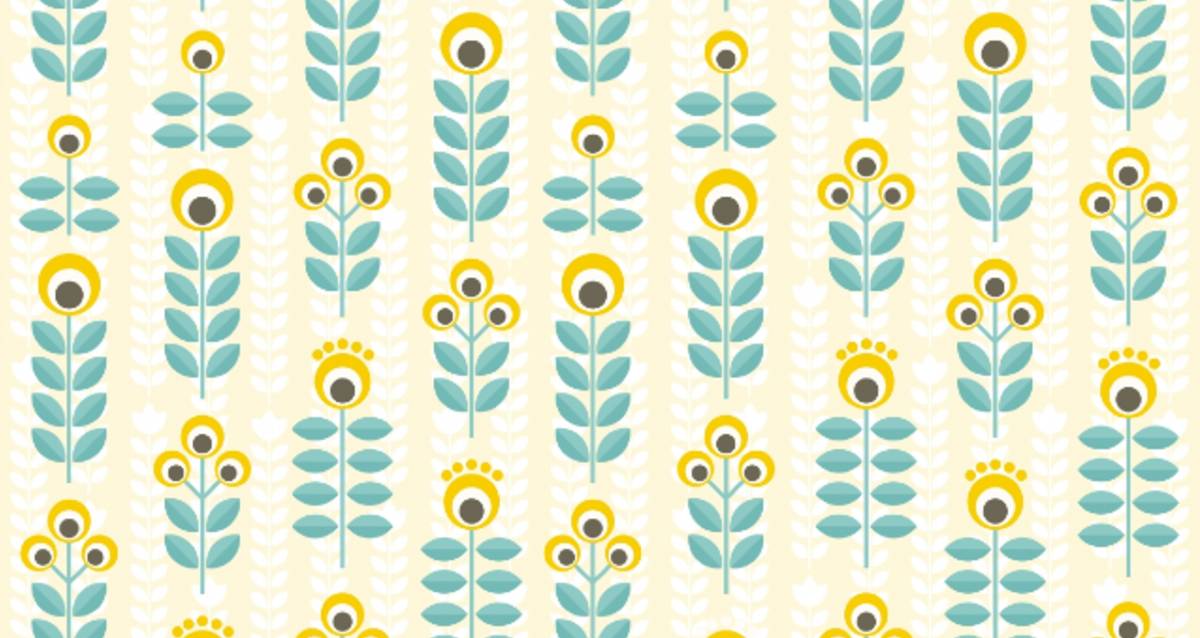 If you're at all familiar with Scandinavian culture, you're probably able to recognize some of the more popular Scandinavian patterns when it comes to linens and clothing.
Whether or not you're familiar with Scandinavian patterns, it's fun to learn about Scandinavian style and the traditions held through different patterns. This post will delve into some of the most common Scandinavian patterns and how to spot them.
If you're looking for a gift — along with a traditional pattern — make sure you grab some Scandinavian gifts from the Scandinavian Shoppe. We are dedicated to providing original and local Scandianavian gifts.
Scandinavian Patterns
If you live in a Scandinavian country, we're sure you're familiar with some of the more common patterns you can find.
Scandinavian patterns have been influenced by the history of different Scandinavian countries. Overall, older Scandianvian designs have drawn from simple, bright white designs that are mixed with wood tones, creating a folk style that's common to Scandinavian countries. Common colors include brights reds, blues, soft greens, pinks, and yellows.
If you're trying to capture this essence of Scandinavian history in your home, you can't go wrong with Scandinavian gifts and a Scandinavian pattern or two!
Simple Pattern
The easiest way to spot a Scandinavian pattern is by its simplicity. This simple pattern repeats, creating a soft, modern design that's truly Scandinavian.
For example, you can see the simple details and design of this Linnea Table Runner, imported from Sweden. This Swedish Dishcloth also features a single, simple pomegranate.
Botanical Pattern
Flowers and other botanical elements are also common in Scandinavian patterns. Take this Lapuan Kankurit Tea/Kitchen Towel for example. It has a very simple pattern that is made up of flowers and little houses.
Animal Pattern
Animals are also a frequent occurrence on Scandianvian linens, still sticking true to their simplistic designs. That's why we love this simple Penny Pig Dish Towel or Orange Kitchen Towel With Shore Birds.
Many of these animal designs draw from a folk art inspiration, using the bold colors common we mentioned earlier.
Nordic
Think about the pattern of a Norwegian sweater. These Norwegian patterns are inspired by knitting styles, which have a long history that dates back to the 16th century. Common patterns, like the Lusekofte and Selburose pattern, are most commonly associated with Norwegian and Scandinavian history and will be printed to draw on that knit tradition.
Take a look at these Nordic Knit Mittens for an idea of what this traditional pattern looks.
Traditional Roots
Modern Scandinavian patterns and designs continue to draw from other traditional elements of Scandinavian culture.
One common example of this is the dala horse. Traditionally the sentiment of the dala horse draws back to when it became the National toy in 1716. The story goes that wood craftsmen had left their vocation to join the Swedish army and would pass the cold nights by carving dala horses out of wood. This history is still held strong and shines through in patterns like this Dala Horse Kitchen Towel.
Another large part of Scandinavian history draws from Viking Lore. To Scandinavians, the Vikings represent force and power because they were known as the great conquerors. In certain myths, the fearless Vikings built their skips with large dragon heads. Small touches like this Viking Ship Kitchen Towel or Viking Ship Swedish Dishcloth carry Scandinavian traditions through their patterns and home decor.
Modern
Modern Scandinavian patterns can be told apartment for their boldness and high-contrast styles. Both this Green Chicken Swedish Dishcloth and Broccoli Swedish Dishcloth nod to these bolder color choices.
Don't Forget Those Scandinavian Gifts!
Now that you know your favorite Scandinavian pattern, make sure you grab some Scandinavian gifts for any upcoming holidays or events. Browse our selection of traditional Scandianvian gifts at the Scandinavian Shoppe — just be sure to share the Scandinavian history that goes with the pattern you choose!